Webinar On-demand: Successful International Ediscovery
Thursday, March 5, 2015 by Thought Leadership Team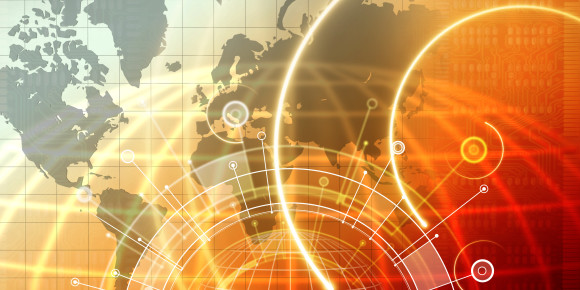 Ediscovery is approached differently in almost every country around the world, and international ediscovery best practices are evolving quickly in response to global litigation and investigations. Knowing a country's approach to ediscovery is integral to ensuring that a multi-national ediscovery project goes smoothly.
Kroll Ontrack recently presented a webinar, Delivering Successful Ediscovery Projects across the Globe, hosted by ACEDS. Panelists included:
Emily Cobb an attorney in New York City at Ropes and Gray,
Andrew Szczech a director at Kroll Ontrack, based in London, and
Thomas Sely a manager at Kroll Ontrack, based in France.
Together, these experts discussed the current complexities of global ediscovery, and how to ensure that your next international ediscovery project is successful.
Data Protection, Privacy and Data Transfer Laws
Despite the global nature of ediscovery, national boundaries still play a major role. For example, different countries have different approaches to privacy, making international data transfers risky. As discussed by the webinar panelists, it's best to check local laws before moving any data, to ensure compliance with whatever privacy or trade secret laws that might apply. Sometimes, legal and technology innovations can be leveraged to avoid much of the risk.
Cultural Considerations, Traditions and Customs
Next, the experts on this webinar stressed that it's not enough to understand the local laws on ediscovery. Even in our modern data-centric world, various cultures around the world view legal obligations and privacy in very different ways. For example, employees in the US may be accustomed to a limited expectation of privacy in the workplace and broad legal discovery, but in many European and Asian countries, the customs and attitudes greatly differ.
Practicalities of International Ediscovery
In addition to a solid understanding of local laws and customs, the webinar panelists concluded the presentation with some techniques and best practices. Specifically, they addressed the following topics:
Collecting data scattered in different countries
Processing across various jurisdictions
Reviewing documents in multiple languages
Dealing with clients with different ediscovery experience levels in their countries
Straddling cost models across countries
Kroll Ontrack – Global Reach, Local Expertise
From collecting data in hundreds of countries each year to hosting petabytes of information in US, UK, Europe, and Asia data centers – including a new data center in France – Kroll Ontrack is both local and global.