The KLDiscovery Advantage: Supplementary Information Requests (SIR)
Friday, February 18, 2022 by KLD Team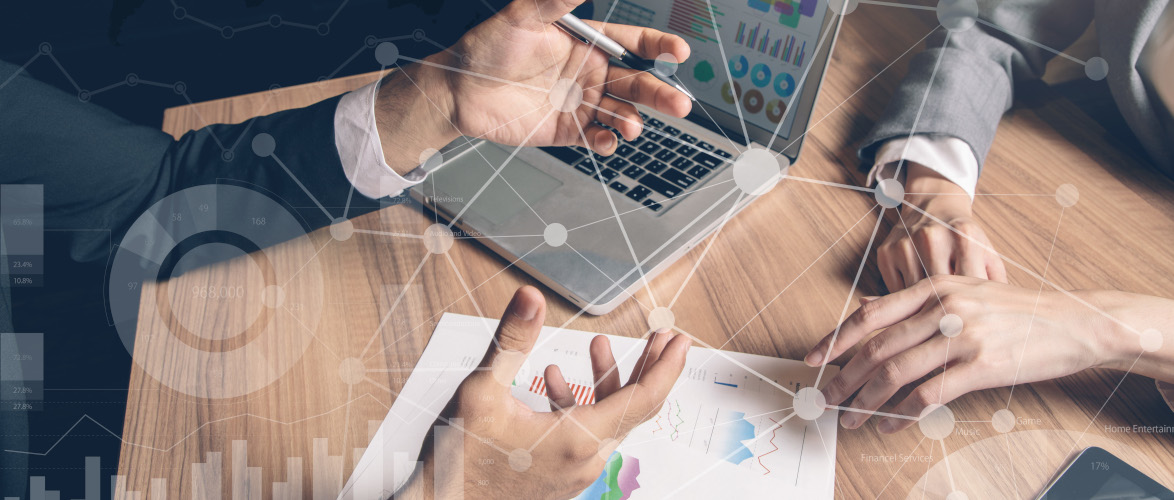 KLDiscovery (KLD) employs the most powerful processing and review platforms to ensure timely, accurate data production to domestic and international agencies when clients seek regulatory approval for mergers and acquisitions. Projects involving Supplementary Information Requests (SIR) are notorious for their complex nature, often involving massive volumes of data and demanding deadlines. KLD's dedicated SIR team is acutely aware of the dynamics of eDiscovery in high-pressure regulatory landscapes, working to proficiently maintain transparency and compliance with global competition bureaus, including the Canadian Competition Bureau (CCB), the European Commission, and US authorities, among others.
Like many merger compliance processes, SIRs are typically high-profile, fast-moving, and critical to a company's long-term success. Accordingly, KLD works closely with clients and Counsel to utilize cost-efficient and defensible measures to meet case objectives. With that experience comes a unique set of knowledge and support delivered through a combination of dedicated employees, thoughtful practices, and innovative technology. When considering the delicate nuances associated with successfully submitting SIRs to the CCB, KLD provides assurances to all parties involved through our SIR workflow support protocol, which emphasizes processes that demand both defensible and repeatable results.
KLD focuses on the following critical elements while guiding clients through the SIR process:
Given the short time frame to comply with a SIR, it is essential to identify custodians and relevant data sources as soon as possible.
Collections are often scheduled on a rolling basis, and remote collections are becoming increasingly preferable due to modified operations within the legal field.
The CCB has a two-year window to ask for data with an option to request further information for a third year.
Technology-Assisted Review (TAR)/Continuous Active Learning (CAL)
Search terms are rarely used at the onset of the review process after deduplication, and all eligible TAR data goes into the Continuous Active Learning workflow.
The average volume of data varies between 500GB – 2 terabytes (TB) in most instances.

Managed Review
SIRs are typically more narrow in scope when compared to other regulatory review processes.
Foreign language translations and review workflows are essential to success.
While language requirements vary, French and English are often the predominant languages used in review.
The average document review size ranges from 150,000 to 300,000 documents, with a 45- to 75-day SIR compliance deadline.

Production Expertise
Most productions to the CCB are accepted in their native format only, containing no TIFF files.
The CCB does not require parties to produce a privilege log when responding to a SIR.
Similar to the US Second Request process, the CCB has a 30-day waiting period.

Proprietary Tools for Continuous Active Learning (CAL)
KLD has spent over 15 years investing in, delivering, and perfecting data-centric technology. In doing so, we have built a successful track record of solving some of the most challenging legal data problems through a combination of our innovative technology and service-oriented culture.

It's in our DNA: our product team includes data scientists, technologists, lawyers, and machine learning experts who apply decades of experience when helping law firms, corporations, and insurers solve the most sophisticated data management challenges through automated workstreams. Our award-winning software development team incorporates best-of-breed technologies with our own patented solutions, from innovative AI to cutting-edge public cloud machine learning suites to enhance efficiencies and user experience. Our proprietary solutions and workflow engines epitomize the modern, AI-driven applications boasting the latest in machine learning and natural language processing to accelerate the critical strategic decisions process. Simple, scalable, and customizable workflows and solutions are artfully woven together to help provide the most relevant data with minimal effort. For example:

Predictive Coding - Allows clients to leverage human expertise to classify millions of documents in a matter of hours. Predictive Coding supports fully customized workflows and methodologies and helps prioritize essential documents for review. Our predictive coding technology incorporates cutting-edge machine learning that gets smarter with each document reviewed and employs statistical methods to ensure a defensible workflow every single time. It is available in many forms and can be leveraged for various scenarios through any one of our AI-based Predictive Coding workflows, such as Simple Active Learning, Simple Passive Learning, or Continuous Active Learning.
Continuous Active Learning (CAL) - CAL continues to refine the decision-making process regarding critical documents and deciphers which documents or records are most likely to be applicable based on minimal human interaction. In addition, its simplicity and shallow learning curve help eliminate the entry barrier often encountered with training. When applied to document review, Continuous Active Learning is prevalent in scenarios where there is a desire or requirement to put human eyes on all or most documents at issue in a case.
Workflow™ - Workflow eliminates the need to maintain static batch sets and manually transition records to different review teams. Instead, documents flow automatically through completely customizable paths based on an endless number of potential criteria: foreign-language documents to native speakers, privileged documents to senior attorneys, random samples of reviewed documents to quality control teams, and so on. Workflow works hand-in-hand with Predictive Coding to provide the most efficient review possible.
Email Threading - Determines the relationship between email messages and identifies the most content-inclusive messages to avoid redundant review.
Near-duplicates - Identifies and groups similar records and highlights the subtle differences for a quicker review.
Language Identification - Leverages advanced AI-based technology to identify and translate documents during data ingestion and on the fly—a fast and cost-saving alternative to human multi-lingual review.

Making a Difference Where it Matters
KLD continues to move forward, allowing decades of experience and client feedback to inform our approach to the data management process. The challenges of responding to SIR requests are vast; however, we are committed to dedicating our resources to identifying and developing progressive solutions to address the complex challenges associated with data management. KLD continues to look ahead with a reminder of our past experiences and client feedback to engage and address the challenges thoughtfully. For example:
Custodian Identification, Interviews, and Collections - Custodian interviews are the catalyst for subsequent eDiscovery efforts and, as such, should be conducted proficiently. Therefore, KLD calls upon in-depth knowledge of the custodian interview process to offer support by drafting thorough questionnaires, creating remote collection kits for various devices, and adequately tracking collections to provide a convenient custodian experience that encourages the advancement of the eDiscovery process.

KLD also has digital forensics and collections professionals staffed around the globe across 33 offices worldwide, providing an extra level of support for scenarios that require on-site, in-country support for data preservation and collections.

Technology Assisted Review (TAR)/Continuous Active Learning (CAL) - KLD's proprietary tools allow clients to develop an effective review process using TAR/CAL to initiate review even before custodian collections are complete. Both KLD Analytics and KLD Workflow are employed to provide flexible workflow streams that grant access to multiple users and enable automated document batching that seamlessly updates document scores and advances the highest-ranking documents to the checkout queue – no additional review required.
Managed Review - While we implement TAR/CAL to save our clients time, the Managed Review process was explicitly created to reduce costs. Using local Canadian experts actively controls costs, allowing urgent SIR and antitrust matters to be addressed quickly. KLD specifically appoints review managers who are exceptionally skilled in using advanced document review technologies, including Continuous Active Learning, dynamic document routing, and robust quality control checks to ensure that documents are assessed accurately.
Production Expertise - KLD further supports SIR and antitrust litigation requests by leading all technical calls requested by the Canadian Competition Bureau. We believe our extensive knowledge of the CCB's guidelines for ESI production affords clients a larger opportunity for successful SIR and antitrust submissions than that of our competitors. Of the technical calls held to date, KLD has yet to receive a single question or concern.
KLD's distinctive awareness of the CCB's standards puts us in a unique position to provide targeted, customized solutions to support SIR compliance for merger approval. Our sophisticated workflows have been designed to create an efficient competition document review process that is reliable in the most complex production request circumstances. The composition of our comprehensive applications and workflows also provides additional benefits in its ability to scale to meet the swift demands often associated with antitrust litigation.
For decades, our eDiscovery team has acquired expert-level experience working through seemingly unpredictable challenges, managing the collection, review, and production of significant volumes of data as quickly as possible to limit required refresh collections and ongoing review needs. To meet the requirements placed upon Counsel, we provide efficient review strategies and work to identify unique file types (such as image-only files, text messages from mobile devices, and chat messages) that often hinder the review process and perform file-level analysis of non-compatible TAR documents. In doing so, we continue to identify and deploy creative, defined, repeatable, and, most importantly, defensible ways to cull down the data requiring manual review. Furthermore, with the additional benefits stemming from Natural Language Processing (NLP) among other forms of acceptable AI, we have achieved great success in helping firms prioritize the review of leveraging threading in combination with critical terms identified during early case assessment. The following is an example of the size and scope of the SIR engagement KLD supports:
Highlights of Scope: Two major players in the mining and manufacturing industry were conducting a $2 billion merger and sought KLD's expertise in extracting data from a population consisting of roughly 3 terabytes (TB) of data which stemmed from over 30 custodians and various sources including email accounts, laptops, mobile devices, shared networks, Sharepoint, Microsoft Teams, and Google Drive.
Challenge: Effectively managing the collection process spanning multiple countries across all relevant custodians, identifying and extracting incompatible TAR data types requiring manual review, and reviewing and producing large data sets to regulators as quickly as possible.
Workflow: KLD conducted custodian interviews for each custodian in less than one week, with discussions, preservation, and collection phases occurring concurrently, resulting in all relevant data being collected from all sources within the same timeframe. 3TB of data was ingested, indexed, processed, and loaded into a document review repository within one week. Technology Assisted Review was leveraged using a TAR 1.0 Simple Active Learning model with the assistance of Subject Matter Experts and Outside Counsel. The document set was subsequently trained, and a small subset of relevant documents became eligible for production. Additionally, KLD efficiently prioritized the review of chats and text messages through threading combined with term searches. Performing a file-level analysis of other non-compatible TAR documents, a review strategy was provided to quickly review the remaining universe and meet the requirements put upon Counsel for assessing and reviewing all data. KLD performed a privilege and privacy review of the 750,000 documents that hit on a privilege and/or PII-SHI screen from within the TAR-defined responsiveness threshold to support additional manual review.
Outcome: After an agreement to limit the data population to email only, KLD completed all levels of review, including privilege logging and redactions, and produced roughly 2,225,000 documents to meet compliance in under three months from custodian interviews to final submissions, limiting refresh collections to a single instance. Compliance was met in both the US and Canada, and the transaction was approved with no further litigation or inquiry.
The high stakes associated with the SIR merger compliance process are undoubtedly high-profile, fast-moving, and critical to the long-term success of any company. KLD is acutely aware of the importance and stress of the SIR merger compliance process, and we continue to assure all parties involved through our defined, defensible, and repeatable results. For decades, our clients have continued to rely on our experience, and unique set of knowledge and support delivered through a combination of dedicated support teams, defined and battle-tested procedures, as well as innovative technology and solution sets.
Efficient eDiscovery isn't just our promise; it's our passion. KLD's expertise lies in providing automated data management workstreams that give optimal support to law firms, corporations, and insurers throughout the entire EDRM. Whether tasked with complex litigation, regulatory compliance, information governance, or internal investigations, KLD offers an unparalleled modern approach to eDiscovery that allows clients from various industries to face sophisticated data management challenges head-on. Finally, clients can rest assured knowing that our accomplished product team has leveraged decades of knowledge to produce second-to-none solutions that address a myriad of concerns through every phase of responding to Supplementary Information Requests from the Canadian Competition Bureau.
This article has been brought to you by KLD Advisory Services, a dedicated group of seasoned specialists who provide professional guidance to various organizations as they navigate complex data ecosystems. Our team leverages decades of experience as industry pioneers, experts and contributors in eDiscovery and information governance to help companies manage data efficiently and effectively.