Sheer complexity. Aggressive deadlines. Enormous data volumes.
The high stakes of merger compliance are no match for KLDiscovery.
Defined, Defensible, and Repeatable Results
With increased M&A activity and the continued consolidation of global business, companies are often faced with the challenges of responding to demanding regulatory requests for additional information by antitrust regulatory authorities worldwide.
Second Requests, Supplementary Information Requests (SIRs), and Phase II investigations are synonymous with complexity, aggressive deadlines, and enormous data volumes. With decades of experience and support provided for hundreds of global transactions, KLDiscovery is uniquely equipped to help manage submissions to the DOJ, FTC, CCB, CMA, and other global competition bureaus.
People, Process, and Technology
The regulatory challenges associated with global merger compliance are undoubtedly dynamic. Therefore, it is critical to implement defined, defensible, and repeatable processes and eDiscovery solutions with support from people who understand the complexities and challenges associated with the nuances related to achieving regulatory approval for M&A activity.
Around the world, companies and their law firms of all sizes, in every sector, rely on KLDiscovery to help guide them through the myriad of discovery challenges associated with responding to antitrust regulatory requests.
Scalable, Felxible, and Reliable
Coupled with our global data collections capabilities, high-speed processing capacity, cutting-edge review tools, and antitrust specific managed review teams, clients continue to rely on KLD for their most sensitive matters because of our extensive hands-on experience supporting Second Requests in the United States, Supplementary Information Requests (SIRs) in Canada, and competition investigations in the United Kingdom, European Union, and other jurisdictions.
We take pride in our longevity and leverage pertinent insights, expertise, and practical experiences for our clients' collective benefit, which is evident in our results and repeat customers who continue to look to KLD for guidance and support during the merger compliance process.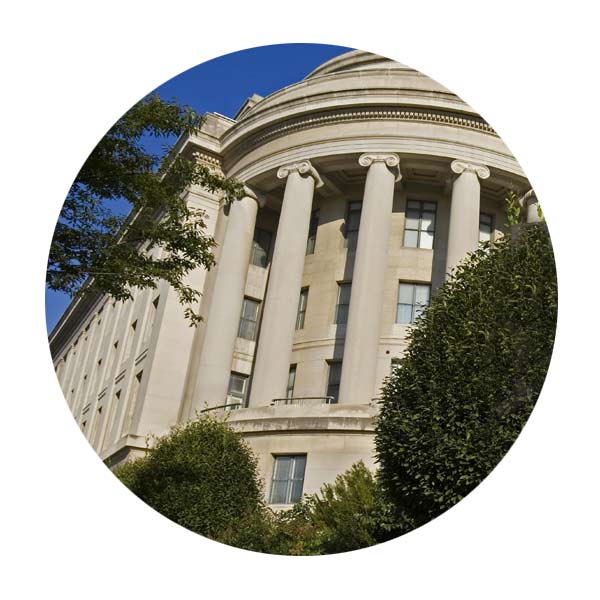 KLDiscovery has produced data to more than 30 different bureaus around the world, including US authorities, U.K. authorities, the Canadian Competition Bureau, French Competition Authority, German Competition Authority, European Commission, and European Free Trade Association, amongst others.
Experience, efficiency, and communication are paramount when complying with a regulatory request. Our team is acutely aware of those dynamics and works closely with you to effectively negotiate scope and maintain transparency with regulators, including technology assisted review (TAR), deduplication, and search methodologies to comply with regulatory authorities globally.
We have experience assisting with merger compliance support for companies in every major industry/vertical, giving us deep familiarity with a broad variety of business practices, technical systems, file types, and database systems. This experience gives our clients a significant advantage in assessing and negotiating the most advantageous production requirements possible.
Dedicated project management and review teams working 24/7/365 with a hands-on approach that delivers timely results providing responding parties with a competitive advantage.
Don't second guess your eDiscovery partners when the stakes of your merger approval are so high.
KLDiscovery is uniquely equipped to help manage eDiscovery and document productions to the DOJ, FTC, CCB, CMA, and other global competition bureaus.

Technology
Powerful review platforms with industry-leading workflow, analytics, predictive coding, quality control and sampling technologies honed for merger compliance matters.

Managed Review

Vast global network of document review resources, with a proven track-record of handling the large volumes and aggressive deadlines associated with productions to antitrust regulators.

Team
Dedicated team resources with specialized expertise, including direct work with antitrust agencies and merger and acquisition groups.

Global
Data centers in the US, EMEA and APAC, collections capabilities around the world, and experience with multilingual review and productions to competition authorities around the world.