That's a Wrap! Reflecting on ILTACON 2017
Wednesday, August 23, 2017 by Tom Barce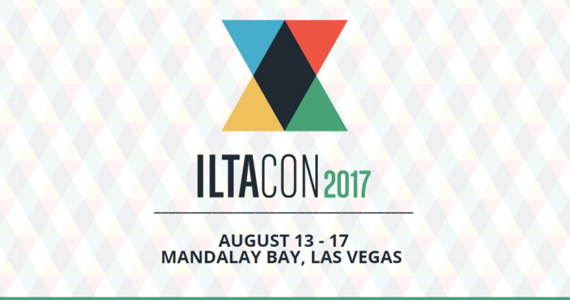 Following the Path to Maturity amidst Innovation
A few weeks before more than 1,600 members descended upon ILTACON 2017 in Las Vegas, I had a chance to catch up with a couple distinguished peers in our industry to talk about their latest areas of focus. Always respected as "Blue Ocean" strategists, I was keen to hear their views on the latest and greatest challenges. The response was, perhaps, a surprising precursor to one of the major underlying themes amongst ediscovery and information management professionals at ILTACON this year: ensuring mature processes are in place.
The Newer Generation Unites with Seasoned Professionals
The primary focus of ILTA has always been peer-to-peer education. It was apparent at this year's annual conference that, amongst a mature community, there is also a growing third generation of newer ediscovery professionals. Full EDRM lifecycle project management, processes and support; balanced outsourcing; use of multi-faceted Technology Assisted Review (TAR) strategies, predictive coding and Continuous Active Learning (CAL); and upstream, holistic information governance and effective legal hold were all familiar, prevalent themes at ILTACON 2017. The major difference is that this new generation of professionals are learning and adopting mature, data-driven principles, management skills, discovery processes and innovative technology derived from the path others have been blazing and curating over the last decade or two. So, foregone questions about "should we do this" or "how can we do this" have evolved into deeper discussions about "how do we do this best" and "which tools do I need to get the job done."
From Predictive Coding to the Cloud…and Everything in Between
Corporations continue to build process, control and maturity around their approach to ediscovery as part of their broader efforts to help outside counsel efficiently respond to discovery under more astringent financial and information security constraints. Therefore, the community came to ILTACON 2017 seeking ideas and tools to maintain control of data, complement corporate movement to the cloud and build process efficiency into the EDRM lifecycle.
First, the debates over predictive coding have more or less waned. Instead, we found a deliberate focus on stronger implementation and significant rates of adoption, especially given enhanced methods such as CAL, which is fully built into KrolLDiscovery's TAR solutions and complimented by our suite of technologies to accelerate document review. For instance, we learned during the ILTACON session I moderated, "Latest Trends in Leveraging Analytics in Litigation Support," that 62 percent of the ediscovery professionals in attendance use predictive coding sometimes and 40 percent sometimes used CAL, too. Meanwhile, 27 percent have never used predictive coding. These statistics alone demonstrate great levels of acceptance and also reveal that the up-and-coming generation is ready to jump in!
Another significant ILTACON 2017 theme was the cloud. When it comes to corporations moving some data sources to the cloud, ILTACON attendees came seeking truly cloud-enabled and optimized ediscovery technology like KrolLDiscovery's tool, NebulaTM. While one ILTA session poll revealed that 10 percent of corporate clients always use ediscovery analytics behind their firewall and an additional 29 percent do so sometimes, the majority do not. Therefore, when faced with the average ediscovery project, stakeholders continue to rely heavily on third-party expertise and technology.
Last, but certainly not least, was the topic of data security and control. There continues to be a trend toward centralized information management systems to better maintain and analyze corporate data and ensure effective legal holds through solutions like KrolLDiscovery's Unified Archive. Yet, the majority of projects or initiatives continue to be motivated by reactions to the cyber attack and data loss epidemics, GDPR readiness and increases in litigation or investigations. Of course, the truly global ILTA community also came seeking secure, nimble and portable solutions that they could operate, such as KrolLDiscovery's Remote Collection Manager (RCMgr®) to complete data preservation, collection and transfer anywhere in the world.
See You Next Year: ILTACON 2018
Whether the session labels touted "analytics," "cloud," "ediscovery," "information governance," "artificial intelligence," "business intelligence" or "Blockchain," the entire ILTA community, across peer groups, came together with one overarching theme in 2017: how do we more efficiently leverage better technology to compile, process, distill, analyze and transform information into actionable results. At ILTACON 2017, it was my privilege to tackle these challenges with legal technology colleagues from around the country and around the world. I am definitely looking forward to doing it again, August 19 - 23, 2018 in Washington, DC.