Predictive Coding Technology: A Summer Blockbuster You Won't Want to Miss
Monday, June 27, 2016 by Eric Robinson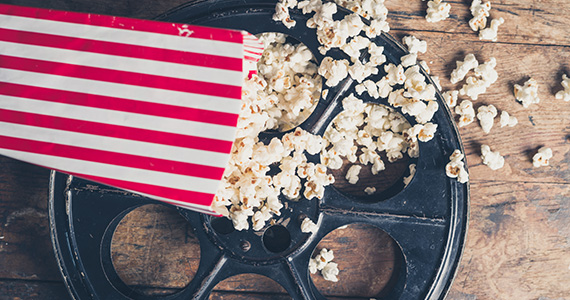 What's better than a summer blockbuster? Few things beat the heat better than an air-conditioned theater and a bucket of buttery popcorn while watching an engaging film.
Predictive Coding Patent Blockbuster: Technology You Don't Want to Miss
Kroll Ontrack has come out with its own "blockbuster" this summer: a predictive coding patent. Obtaining patents, like making blockbuster movies, takes years and ours was more than four years in the making. To accompany our patent, we have another mega-hit that deserves a second screening: Kroll Ontrack's predictive coding guide. Our newly-patented technology, paired with our ever-relevant predictive coding guide, is a superhero team that the up-to-date ediscovery practitioner cannot do without.
2016 Summer Blockbusters: Movies You Don't Want to Miss
Of course, there are other highly anticipated blockbusters arriving this summer. To start, the smart mouth turtles-turned-mutants of our youth are back in Teenage Mutant Ninja Turtles: Out of the Shadows. In Independence Day: Resurgence the people of earth once again are in critical struggle against an alien invader (hopefully with a better spaceship design). The daffy ghost hunters have returned in revival of the '80's classic movie Ghostbusters, this time with an all-female cast and the same catchy theme song. Star Trek Beyond continues the story of the USS Enterprise crew in the newest installment in one of popular culture's longest-running franchises. Finally, the list would not be complete without the newest villain-themed movie from the Batman franchise: Suicide Squad.
Live Long and TAR!