Information Governance, After-Glow Parties and Honky-Tonks: Get Ready, ILTA 2014 is Almost Here
Tuesday, August 12, 2014 by Thought Leadership Team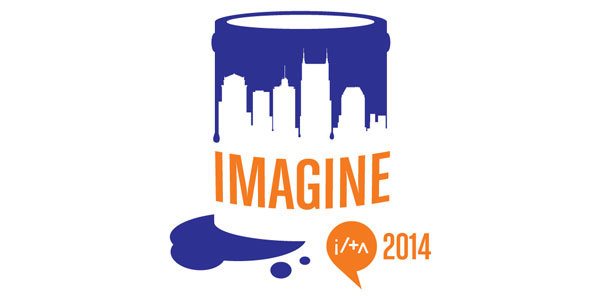 What town is the home of Maxwell House Coffee, holds the tallest indoor sculpture in the Western world (standing a mere 42 feet tall), and – this one pretty much gives it away – has the highest concentration of guitar pickers on earth? That would be Nashville, Tennessee! Nashville not only boasts these fun facts but also has streets lined with honky-tonks, is a foodie's haven, and is Hollywood A-lister's weekend getaway destination.
So what does Nashville have to do with ediscovery? Nashville is hosting the 2014 International Legal Technology Association conference – or more commonly known as the ILTA conference. With the conference right around the corner, the following will give you a preview of what to expect at the weeklong, action-packed event.
Things Not to Miss
ILTA offers a wide breadth of educational session topics and events that truly set it apart from other legal technology conferences. With a little over 3,000 attendees – a relatively small number for this type of forum – ILTA is still able to offer more than 200 topic areas that are relevant to the legal technology industry. It is important to map out your schedule early to make sure you catch the hottest sessions being offered. Make sure to not miss the sessions targeting ESI protocol, ediscovery vendor relationships and information governance. These areas only scratch the surface of the wide range of topics covered. For a full list, check out ILTA's session grid. The sessions are great but, in my opinion, one of the best parts of the conference is all of the fun events that are offered. Don't miss the golf tournament, fun run, Comic-Con event, tailgate party or After-Glow parties. You'll be sure to have a great time when attending!
Stop by to say "Howdy" at Kroll Ontrack's Booth
Also, don't forget to stop by the Kroll Ontrack booth located at 400/402. On Monday night, during the Comic-Con event, we will be throwing a cocktail party from 7-9pm. The party will include a money machine in Kroll Ontrack's booth, with plenty of opportunities to win awesome prizes and of course some great cocktails. The best part about the event is that Kroll Ontrack staff will be dressing up like ediscovery superheros, so we hope that you'll dress up as well and learn how Kroll Ontrack can be your superhero for all your ediscovery projects. Throughout the entire run of ILTA, the booth will be offering demonstrations of our products. Stop by the booth or pre-register online to see a demo of Relativity or our ediscovery.com solutions.
ILTA will run from August 17-21 at Gaylord Opryland in Nashville, TN. For more details on the conference, check out ILTA's website. Registration is still open but space is limited. We hope to see you there! Also, stay tuned to theediscoveryblog.com and follow Kroll Ontrack on Twitter or Facebook for more LIVE updates from the conference and all the latest in ediscovery.