ILTA's 36th Annual Educational Conference
Friday, August 30, 2013 by Thought Leadership Team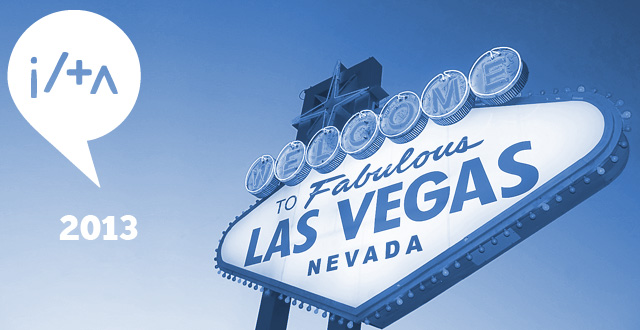 There are few places more exciting than the iconic Caesar's Palace in Las Vegas, so when ILTA's 36th Annual Educational Conference convened there, it was almost too good to be true. With over 200 peer-developed educational sessions and plenty of networking opportunities, it was a great opportunity to get a finger on the pulse of the ediscovery and legal technology world. ILTA 2013 branded itself "The Catalyst", boasting that it would be a catalyst of change for attendees and it was easy to see that many will be talking about the event for days and weeks to come.
The flamboyance of fabulous Las Vegas was, of course, on full display, with many booths decked out in 60s-80s music themes, a gaudy bandstand, not to mention the always-essential Madonna impersonator. ILTA put on a great show, chock full of many timely and informational sessions, ranging from "Take Charge of BYOD" to "So You've Done a Few Predictive Coding Projects…" Of course, no legal technology event would be complete without its own app, and ILTA's nifty mobile app made it even easier to keep up with all the action. There was even an awards dinner so we could all fawn over the legal technology elite.
ILTA was abuzz with many discussions surrounding the future of ediscovery, as the hot topics of BYOD (Bring Your Own Device) and BYOC (Bring Your Own Cloud) push the boundaries of traditional ediscovery thinking. But, the overarching theme of the sessions and the gossip of attendees continued to be the management of Big Data and Technology Assisted Review (TAR). One session, "Technology Assisted Review: A Hands-On Case Study" made obvious that while many legal professionals are now acquainted with what TAR is, too few have utilized it. It is clear that the trend of the legal technology world is leaning toward more utilization of predictive coding and TAR into the ediscovery workflow. If ediscovery has a fever, the only prescription is more TAR! Or so it seemed at ILTA. Luckily, there are great ediscovery solution providers who make navigating the murky waters of TAR and predictive coding simpler than the decision to go to Las Vegas for ILTA.