Germany: The Hub of European Ediscovery Technik
Monday, May 1, 2017 by Thought Leadership Team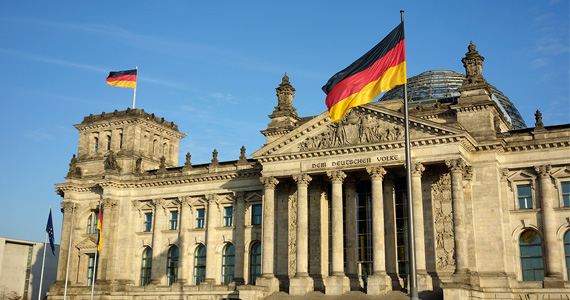 Guten Tag!
From information about predictive coding in Australia and Ireland to cooperation in Canada and data protection in the U.K., KrolLDiscovery is your international ediscovery resource.
The next stop on our ediscovery world tour is Germany. As a leader in technology exports and the world's fourth-largest economy, legal technology, privacy, security and data protection practices are a well-known and vital part of Germany's business culture.
LITIGATION AND ENFORCEMENT IN GERMANY
Germany's central location in the European Union and expertise in technology make it an attractive location for international business. As such, it is no surprise that international disputes and exacting governmental regulation are also a regular part of German business activities. Specifically, when it comes to litigation, German law firms are commonly managing cross-border disputes, often involving jurisdictions such as the United Kingdom and the United States where ediscovery is required in civil cases. Further, Germany's position as a prominent global economic force means that many companies' planned mergers will be large enough to attract the attention of the European Commission and be subject to a merger control investigation. Lastly, Germany's own independent competition authority, the Bundeskartellamt, is one of the most active in Europe and has a reputation for its meticulous and demanding approach to investigations. For German companies facing investigations, regulatory scrutiny or cross-border litigation, ediscovery technology provides a lifeline in meeting requests for volumes of business documents.
WHAT MAKES GERMAN EDISCOVERY PRACTICES UNIQUE
What is unique about these cases is the way German lawyers are using ediscovery technology. German lawyers not only use ediscovery technology to search and analyze data to discover material facts or produce large amount of data to regulators in a short period of time. They also need the technology to redact personally identifiable information in accordance with Germany's strict data protection laws. Data protection in Germany is primarily regulated by the Bundesdatenschutzgesetz (BDSG), which implements the European Union's Data Protection Directive (which will be replaced by the General Data Protection Regulation in May 2018). In addition, there are state data protection laws providing legal requirements for data processing carried out by state-level public authorities or public bodies.
TIPS WHEN CONDUCTING EDISCOVERY IN GERMANY
Prioritize information governance and know where your data is before you start a case.
Use predictive coding. Data volumes are growing all the time and predictive coding is the most efficient way to find the right information. Regulators are not sympathetic to those who miss deadlines.
Choose quality over cost. In multi-jurisdictional cases, mistakes come at a high cost. Choosing the cheapest providers in each company can often be a false economy. It is safer to choose an established provider with a network of local offices and experts who have experience in working collaboratively across jurisdictions.
Stay to speed on global ediscovery practices. Don't miss this whitepaper, "A Practical Guide to Cross-Border Ediscovery."