Are You Ready for LegalTech 2016?
Monday, January 25, 2016 by Thought Leadership Team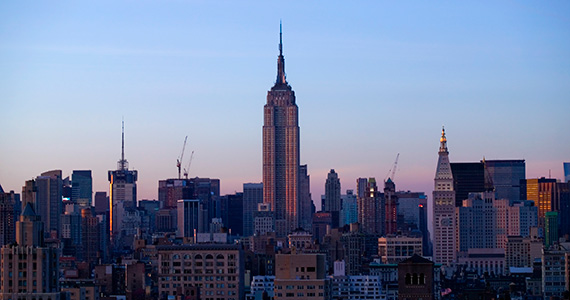 Who's ready for LegalTech 2016? We're ready for LegalTech 2016! After months of prep work, the show is about to start. At Kroll Ontrack, ediscovery is everywhere…
Educational Sessions
There's a lot to see and do at LegalTech. To help you out, we've put together a list of educational sessions you simply can't miss:
The Science of Predictive Coding 10:30 – 11:45 AM on Wednesday, February 3 Listen to this panel of predictive coding gurus and veterans. Anyone who uses – or is thinking about using – predictive coding will benefit from this.
Turn on the Lights in a Dark [Data] Room 2:00 – 3:15 PM on Wednesday, February 3 An interactive session that will teach you what 'dark data' is and how you can use it to your organization's benefit without breaking the bank.
25 Ediscovery Warnings in 75 Minutes 3:45 – 5:00 PM on Wednesday, February 3 Join ediscovery experts in a fast-paced series of live stories from audience members who will share their stories and tips for common problems that stump litigation teams.
Coffee Talks
Come for the coffee – stay for the talk.
Spend 15 minutes with ediscovery experts from the US and EU to talk about recent Safe Harbor developments. Tuesday, February 2 at 1:30 and 3:30 PM at booth #216.
Significant FRCP amendments became effective December 1, 2015. Join expert Tom Allman to get up to speed. Wednesday, February 3 at 1:30 and 3:30 PM at booth #216.
Schedule a Demo
Schedule a demo with Kroll Ontrack to see our ediscovery solutions at work. This year's offerings include:
Relativity by Kroll Ontrack – As a Relativity Best in Service Partner and winner of Best Service Provider Solution at Relativity Fest 2015, Kroll Ontrack offers customized workflows, nearline technology, and assisted redaction tools.
Ediscovery.com Review – With ediscovery.com Review, you can conduct early data assessment, analysis, review and production within a single platform. Give your teams unprecedented control to manage data through nearline and predictive coding technologies.
Ediscovery.com Manage – A management tool that allows you to view and manage all ediscovery projects as a portfolio from any device. Interactive dashboards, real time metrics, data volumes, forecasting and trends.
Find more information about what Kroll Ontrack will be doing this year (prizes, exhibit hours, etc.) at our LTNY 2016 page.
Our Twitter account will be the place to go if you need any information during the show. Be sure to follow us for updates – and Tweet at us. See you next week!