#ACCAM14: Lawyers Dig-in to Education at ACC's Annual Conference
Tuesday, November 4, 2014 by Thought Leadership Team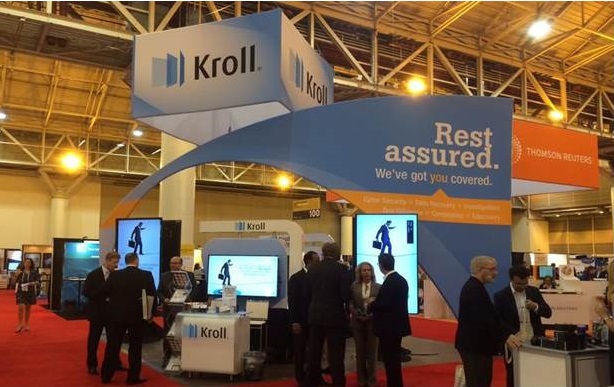 NOLA, The Big Easy, the French Quarter. When you think of New Orleans, you think of jazz, Mardi Gras, beignets, beads and café au lait. The 3,000 lawyers that attended the Association of Corporate Counsel Annual Meeting this year experienced all that New Orleans has to offer – in fact, some of the most popular giveaways on the tradeshow floor were the Mardi Gras style beads, no flashing required!
While corporate counsel certainly got their taste of New Orleans, their raison d'être was the variety of educational programming offered by ACC. This year's continuing legal education programs ranged from talks on analytics and big data to the "contract-a-thon," an interactive hack-a-thon-like race for lawyers.
Participating in the festivities, Kroll Ontrack had a booth on the tradeshow floor, and rather than handing out beads to show attendees, ear bud headphones were our give-away item – and they were hot! Further, Kroll Ontrack proudly announced its new Legal Hold technology offering. As of October 29, Kroll Ontrack is offering Relativity Legal Hold, complete with Kroll Ontrack consulting services, to help law firms and corporations automate the legal hold process while ensuring accuracy and defensible legal hold management. This tool is particularly cost effective due to its flat fee, per matter pricing. Kroll Ontrack is excited to provide this technology and service to its clients in the coming year.
On Halloween morning, the ACC meeting came to a close. The booths were torn down, the vendors packed up, and many attendees left with souvenirs of New Orleans. Next year's show may lack beignets and beads, but it will be a great 2015 ACC meeting in Boston. See you there!