Join KLDiscovery at NAMWOLF's Annual Meeting!
KLDiscovery is proud to be a Premium Business Partner of the National Association of Minority & Women Owned Law Firms (NAMWOLF) supporting their Annual Meeting & Virtual Law Firm Expo. The conference is a three-day event enabling minority and women owned law firms to connect with corporate counsel from Fortune 1000 companies. In this exclusive environment, NAMWOLF supplies continuing legal education (CLE) and unparalleled networking opportunities. This event is being held at the Hilton Baltimore Inner Harbor in Maryland.
Eric Robinson, KLDiscovery's Vice President, Global Advisory Services & Strategic Client Solutions, will host a CLE presentation on evolving US data privacy laws, including how changing laws impact cyber incident response and eDiscovery.
We look forward to seeing you in Baltimore!
Table #2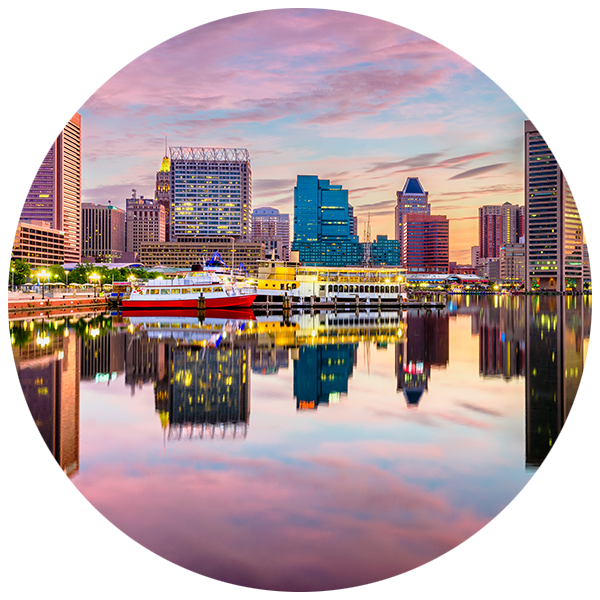 Schedule
KLDiscovery Sponsored CLE Session at NAMWOLF
Date: Tuesday, September 12
Time: 11:05am ET
Evolving US Data Privacy Laws: Where We're Headed and the Potential Impacts
How changing laws impact cyber incident response and eDiscovery
The link between data privacy laws and breach notification laws
How technology is changing the landscape
The impact on commerce crossing state borders

Panelists
Eric Robinson, Host
Eric Robinson has more than 25 years of accumulated legal, eDiscovery, data governance, and project management experience. As KLDiscovery's VP, Global Advisory Services & Strategic Client Solutions, Mr. Robinson leads the company's Advisory Services team and works consultatively with clients to develop and implement cost effective, efficient, and defensible strategies for discovery, data governance, and data privacy compliance. Leveraging his experience in operational analysis and design and his knowledge of current legal trends and technology associated with information management, Mr. Robinson designs defensible strategies and technology solutions to optimize client efficiencies in alignment with industry accepted practices.
Josh Stevens, Panelist
Josh Stevens is a Partner at Mac Murray & Shuster, where he provides comprehensive counsel on matters related to consumer protection, privacy, and data security. Working with businesses of all sizes, Josh advises on federal, state, and select global laws and best practices, helping clients understand these laws and adapt their practices to manage risk. He assists clients with the formulation and implementation of privacy policies and advises on issues related to data collection and use, contracting, regulatory compliance, recourse and liability, and data breach response. Josh is accredited as a Certified Information Privacy Professional (CIPP/US) through the International Association of Privacy Professionals (IAPP).
Daniel Fisher, Panelist
Mr. Fisher is the current Director: Digital & Data and former Legal Director at Merck. Learn more about his experience here.
Event Overview & Registration
To learn more about the event, view the agenda, and register to attend, please visit the conference website.