Data Management for eDiscovery and Regulatory Compliance in 2023
Wednesday, October 18, 2023
12:00PM EST | 9:00AM PST
Summary
The landscape of data management is changing rapidly, but the keys to success remain the same: knowing where your data is and how it's being maintained. Whether you work in a legal or compliance department, you need to understand how data management, eDiscovery, and digital communications compliance intersect.
In this webinar, a panel of experts will discuss the latest Gartner report, strategic technologies, and best practices that organizations must embrace to navigate a range of data retention, legal discovery, and regulatory compliance challenges.
Attorney and independent legal industry analyst Ari Kaplan will lead the panel that includes Courtney Kern of KLDiscovery, Anthony Diana of Reed Smith, and David Aaronson of Shield.
Topics include:
Gartner's introduction of the Digital Communications Governance category
eDiscovery essentials
Data lifecycle management
Technology adoption
Register to attend today.
Speakers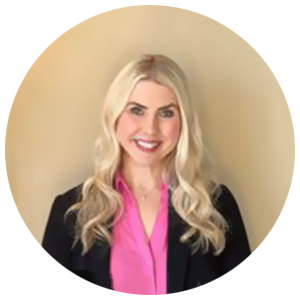 Courtney Kern
Director of Compliance, KLDiscovery
Courtney Kern is KLDiscovery's Director of Compliance, Information Governance, and Archiving Solutions (CIGA). She has more than 20 years of combined technology, business, and legal experience.
Ari Kaplan – Moderator
Principal, Ari Kaplan Advisors
Ari is an attorney and an independent legal industry analyst, who serves as the principal researcher for a variety of widely distributed benchmarking reports.
Anthony Diana
Partner, Reed Smith
Anthony is a partner in the Tech & Data Group and focuses his practice on commercial litigation, internal and regulatory investigations, electronic discovery and information governance, and data privacy and security.
David Aaronson
Sr. Product Marketing Manager, Shield
David is a an expert on technology buying in financial services compliance with 10 years of go-to-market experience.