Making Music: Ediscovery Collaboration
Monday, February 3, 2014 by Thought Leadership Team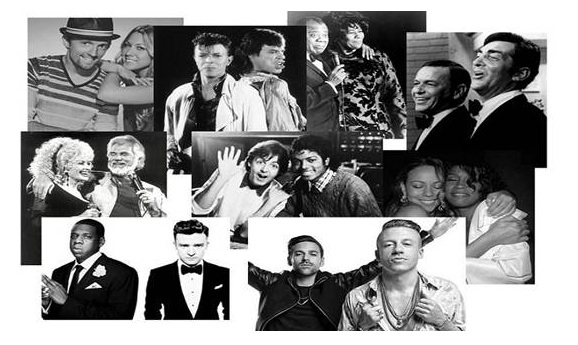 From a hip-hop country mix "Cruise," to the smash hit "Thrift Shop," 2013 was a year of musical collaborations. Nevertheless, collaborations are not new: from Sinatra's Duets to Dolly Parton and Kenny Rogers' "Islands in the Stream," collaborations are a staple in pop culture. The reason behind this is while a solo artist can create beautiful music, the harmony of two contrasting voices generates a unique and compelling sound.
Great collaborations, however, are not limited to stadiums and Grammies. Since the beginning of ediscovery, collaborations, in the form of mergers, acquisitions and partnerships, have been an industry staple. It is through these partnerships that the industry moves forward. Like pop culture collaborations, two ediscovery providers working together can create beautiful music.
In ediscovery, it is not uncommon to think of ediscovery tools in a vacuum, serving a niche of the EDRM – such as a singular review program – that solves only one piece of the puzzle. These tools are unconnected, operating apart from one another, as so many musicians do for years. For this reason, law firms and corporations often have more than one ediscovery tool at their disposal. They often run more than one software package at the same time, trying to patch together a full solution. There is no streamlined, standardized way to use different tools together. This problem has led to a push for better visibility across all tools and cases to allow consolidation of work across the ediscovery portfolio.
This is the exact reason that today, Kroll Ontrack announced it is now a Premium Hosting Partner for kCura's Relativity platform. kCura's Relativity review tool will now be offered as part of Kroll Ontrack's ediscovery.com platform alongside the ediscovery.com Collect, Review and Manage tools. The joint venture gives law firms and corporations review tool choice based on the needs of the project while also making it easier to consolidate their project portfolio. Regardless of the chosen review tool , transparency into all the work being done on your cases, as well as the ability to direct actions, is possible via the ediscovery.com Manage Project Wall. With the ability to bring together ediscovery projects in a unified technology platform and manage them as a portfolio, ediscovery can transform from an art to a science. This kind of collaboration is, like some musical collaboration, pure genius.
In the above montage, from upper left, clockwise: Colbie Callait & Jason Mraz; David Bowie & Mick Jagger; Louis Armstrong & Ella Fitzgerald; Frank Sinatra & Dean Martin; Mariah Carey & Whitney Houston; Paul McCartney & Michael Jackson; Macklemore & Ryan Lewis; Justin Timberlake & Jay-Z; Dolly Parton & Kenny Rogers