Document Review: MythBusters Edition
Thursday, July 27, 2017 by Eric Robinson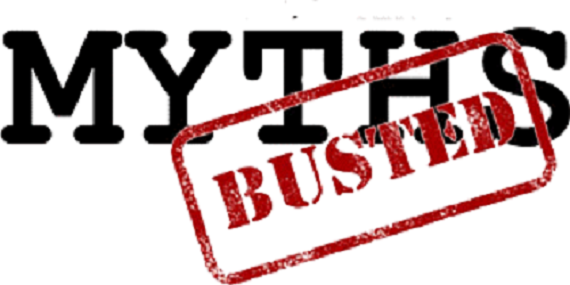 A couple years ago, I wrote a blog entitled, "Bust These 4 Myths on Your Next Document Review." In this blog, I looked at four common document review myths and the realities behind the fallacies. Fast forward two years, there is no better time to revisit these myths to take the pulse of document review in 2017, considering the evolution of ediscovery technology, processes, rules and case law.
Myth #1: Document review just happens; you don't really need a plan.
Since the adoption of the FRCP amendments we have seen courts admonish parties for:
Discovering new documents not in the original collection
Missing documents that should have been produced the first time around
Amassing costs for inefficient discovery methods
With document review technology at the top of its game, the misconception that document review is trivial is fading. In meeting with corporations and law firms, I hear legal teams appreciating the importance of having a review methodology. More often than not, those teams are inquiring as to how their processes can be improved.
2017 Document Review Lesson #1: Don't procrastinate or wander aimlessly when it comes to review. Know your path from collection through production and be able to justify your methods.
Myth #2: Any attorney can conduct (or manage) a document review.
Today, document review is not the unglamorous chore of former times. With advancements in the review tools, increasingly senior attorneys are finding themselves immersed in document review more than in years past. The tools are easier to operate than ever before, and senior attorneys – typically subject matter experts on the case – are in the best position to review the most pertinent documents, especially if predictive coding is used.
At the same time, in order to fully leverage analytics and predictive coding features, the attorney will need advanced training or someone skilled in using these powerful features to guide them through. With formable technology at their fingertips and millions of documents to wrangle, today's document reviewers are not only licensed and highly qualified attorneys; but also may have specific training and certifications in various document review platforms. Many have expertise in a different language other than English, or substantive knowledge in their practice area.
2017 Document Review Lesson #2: The days of brute force attorney review are over. Today's document review requires subject matter experts in the case, working side-by-side with technology-minded attorneys that know how to maximize time and minimize costs.
Myth #3: All document review technology is equal.
What appears equal at face value, is not equal in action. While most major review tools function generally in a similar manner, there are enhancements unique to a particular provider and its tool set. From running searches and batching documents to using predictive coding or reviewing audio files, experienced document reviewers will recognize the fine distinctions of each provider's platform, knowing when and how those features can be helpful. If they cannot answer a question, the reviewer should know how to get a hold of the technology provider's technical support team to lend a hand.
2017 Document Review Lesson #3: Get into the technology weeds. Understanding the nuances of a provider's technology is the only way to reap the benefits of a modern document review.
Myth #4: It will be obvious when you can stop review…when you run out of documents.
Predictive coding has changed how legal teams approach document review; however, even in 2017, the adoption of this is technology is marginal at best. Outmoded teams are still conducting linear reviews of every document, while progressive teams have figured out how to embrace predictive coding so that only the most vital documents are being reviewed for production. But, this does require a team that knows how to sample and interpret the metrics and reports generated by the technology.
2017 Document Review Lesson #4: The terminology related to predictive coding can cause one's head to spin. Dust off your math skills (or leverage a specialist) – it's the only way a savvy document review professional knows when a review is finished.
Leverage KrolLDiscovery for Document Review
Looking to modernize your document review methods?
KrolLDiscovery offers advanced document review services around the world, with fully managed review teams and up-to-date facilities in eight locations in four countries: Washington D.C., Chicago, Pittsburgh, Miami, Minnesota, London, Poland and Germany. KrolLDiscovery's managed document review services teams provide you with specialized document review attorneys to meet your case needs. KrolLDiscovery review platforms are integrated with top-of-the line technology-assisted review and predictive coding features to search, categorize, redact and annotate documents. Our review teams utilize this technology to maximize efficiency through intelligent document prioritization and categorization, automated workflow, advanced search functionality and multilingual support.