Document Preservation: Know When to Hold 'Em (and When to Fold 'Em)
Tuesday, June 2, 2015 by Eric Robinson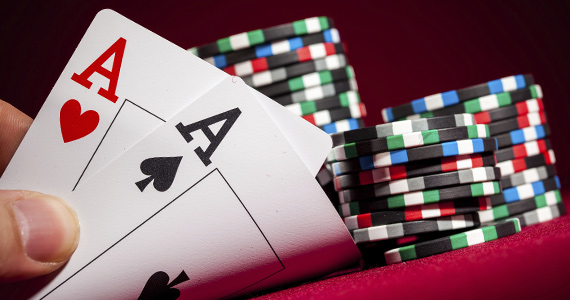 The cut-throat, high stakes environment of a nail-biting poker tournament is oddly similar to the world of document preservation in litigation, investigations and regulatory events. Though the former tends to take place in a smoke-filled, lowly lit room, and the latter on computers (with less smoke, but perhaps the same amount of nail-biting), both pastimes involve the same motto. In litigation and poker, a savvy professional must know when to hold 'em and when to fold 'em.
Two seasoned ediscovery professionals, Cathleen Peterson and Brian Corbin from JP Morgan Chase, recently collaborated to publish an informative article in the ACC Docket, Document Preservation: Know When to Hold 'Em. As continuing advances in technology have caused a massive shift to digital document retention and preservation, legal departments need to create clear policies when it comes to document preservation in order to keep abreast of (or ahead of) the curve.
Tip #1: Be Proactive
The duty to initiate preservation efforts arises when a litigation or regulatory event is reasonably foreseeable. For many corporations, this may mean that legal departments must issue legal holds quite frequently. Being proactive in issuing legal holds is necessary, as courts have little patience for preservation corner-cutting and are now more likely to impose costly alternatives or sanctions on parties that lose or alter information as a result of less sophisticated, or remissive, legal hold policies.
Tip #2: Know When to Take Action, and When Not to Take Action
ESI has a transient nature, so waiting until litigation has commenced can result in the inadvertent destruction of relevant emails or other documents. Recovery of these lost documents can be extremely costly or impossible. Thus, deciding when to issue an initial legal hold or when to refresh an existing hold should be done with the entire process in mind.
Tip #3: Leave a Good Paper Trail
Having a well-documented paper trail is the best way to avoid the pitfalls of a potential spoliation charge. With proper documentation, even if the relevant information is lost, documentation that shows right actions were taken at the right time could serve as a shield to prevent the imposition of sanctions.
Tip #4: Follow Up and Be a Team Player
Effective counsels take affirmative steps to periodically remind relevant parties of the ongoing nature of legal holds, and works with the IT department to ensure that regularly scheduled data purges do not occur. Legal teams must work with IT to ensure that IT understands that the duty to preserve extends beyond the length of employment, meaning that the company laptops or computers should not be wiped when a relevant employee leaves the company.
Tip #5: Repeat, Repeat, Repeat. Stop.
A key element of any successful legal hold and retention policy is its repeatability and consistency of implementation. Repeatability and consistency can clear confusion about the legal hold policies and automation of data, making compliance much easier to follow in the long run. However, just as legal holds come from a reasonable foreseeability of litigation, holds can end with when litigation is brought to a close (including expiration of an appeals period, if applicable), or when the reasonably foreseeable threat of litigation has gone away. Failure to release holds and apply normal retention policies in a timely manner is a risky proposition as the retained data remains in the organization's custody and control, therefore subject to discovery in future matters.
The Takeaway
Companies need to know that technology has evolved to a point where legal departments of any size can handle legal holds of any scope, so long as steps are taken to communicate with other key players in the process, including relevant custodians, IT departments, and executive teams. If the proper steps are not taken, or procedures are not followed according to the documented plan, litigation can result in high costs and sanctions.
The next time you face a legal hold, think of yourself as the consummate poker player and remember, "if you wanna play the game…you gotta play it right." With these tips, you'll be sure to play the game right to the end.