The Decade of Discovery: Coming Soon to a City Near You
Wednesday, October 15, 2014 by Thought Leadership Team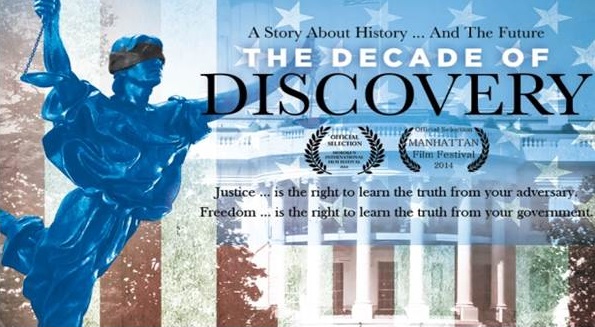 Traversing the infamous Hollywood Walk of Fame elicits visions of glitz and glamour, a street afire with opening nights, leading ladies and leading men, iconic directors and prolific producers and films that place marked key moments in our lives. I, myself, endured the '80s in Hollywood as a session musician and experienced firsthand the excitement of Hollywood and certainly have my share of stories to tell (or not to tell). In my wildest of dreams, I never would have imagined ediscovery coming to the big screen.
2014's Best Ediscovery Movie
So, you can imagine my delight earlier this year when I heard the news that ediscovery-guru-turned-filmmaker, Joe Looby, directed a documentary about the growth and evolution of the ediscovery industry. Federal judges, computer scientists and ediscovery icons on a journey to search and discover White House emails. Civil justice issues on the very edge of the electronic frontier. Technology's critical role in helping the legal system, and in doing so advancing our freedoms. George Clooney, Jennifer Lawrence, Angelina Jolie and Ben Affleck may not be starring in this film, but The Decade of Discovery is on the top of my "must see" list for fall 2014 movies. Well done Mr. Looby! Click here for a sneak peak to the trailer.
Don't Miss Your Chance to See It
Get ready movie fans. The Decade of Discovery is coming to a theatre near you! Beginning next week, Bloomberg BNA will be hosting a new event series, featuring Joe Looby's ediscovery movie. The movie screenings will take place in noteworthy theater venues – preceded by a happy hour and followed by a panel discussion featuring distinguished guests. Kroll Ontrack is excited to participate as one of the sponsors for this multi-city, global event – Prague, Chicago, Washington DC, Houston, San Francisco, and New York. Limited seats are available, so I encourage you to register soon.
As they say in Hollywood, "I'll see you at the (ediscovery) Movies!"