Antitrust Video Series: Part 2
Wednesday, July 6, 2016 by Thought Leadership Team
Stars & Stripes, Fireworks and United States Antitrust Law
The Fourth of July provides an opportunity for Americans to focus on matters close to home and it is no different with antitrust law. Even though there are enticing global antitrust issues – which we discussed in Part One of this video series, antitrust law in the United States remains intriguing as new questions and inclinations emerge.
In Part Two of our antitrust video series, Kroll Ontrack shares the remaining videos created at the 2016 Annual Spring Meeting of the ABA Section of Antitrust Law, made in collaboration with The Capitol Forum. These videos, each focusing on an analysis of antitrust issues facing the United States, are conveniently organized by relevant themes: from basketball cartels to a shortage of FTC commissioners, U.S. antitrust law remains an ever evolving challenge.
Merger Remedies are Scrutinized More than Ever
One of the most contentious issues currently facing antitrust law is merger remedies. In order to ensure that merger remedies are capable of meeting their intended purpose, agencies are scrutinizing divestiture packages like never before, presenting additional issues for practitioners.
Watch: Merger Remedies featuring Elaine Ewing, a partner at Cleary Gottlieb Steen & Hamilton, as she discusses merger remedies and recent trends of regulatory agencies.
Watch: Merger Reviews featuring Mike Cowie, a partner at Dechert LLP, as he discusses the increasing time of merger reviews and the growing divestiture challenges.
Antitrust Law Continues to Rapidly Evolve
Antitrust law is developing at a brisk pace, and understanding its developing facets is crucial to a merger's success. From understanding old theories to mastering new ones, practitioners need to be aware of the legal issues dominating the field.
Watch: Vertical Restraints featuring Joe Farrell, a Professor at University of California Berkeley, as he discusses vertical restraint and its utilization to protect monopolies.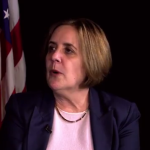 Watch: Theory of Harm featuring Melissa Maxman a partner at Cohen & Gresser LLP, as she discusses antitrust theory of harm in the O'Bannon v. NCAA case.
Watch: Cross Ownership in Concentrated Markets featuring Barry Nigro, a partner at Fried Frank, as he discusses the concerns raised by cross-ownership in concentrated markets.
Watch: Inconsistent State Approaches featuring Lisl Dunlop, a partner at Manatt, Phelps & Phillips, as she discusses the varying conclusions reached by the states on healthcare antitrust issues and current trends.
Inaccurate Assumptions Plague Antitrust Cases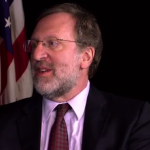 Inaccurate assumptions abound in antitrust law, either on the part of the practitioner or the agencies. In both cases, making inaccurate assumptions has costs.
Watch: Erroneous Assumptions featuring Professor Jonathan Baker of the American University Washington College of Law, as he discusses the impact of making erroneous assumptions when using "error cost" analysis in monopolization cases.
Short-staffing at the FTC
In an unusual situation that is unlikely to be remedied in the foreseeable future, the Federal Trade Commission has only three commissioners. This has created concerns among practitioners about its impact on antitrust cases.
Watch: FTC Formation featuring Carla Hine, a partner at McDermott Will & Emery, as she discusses the unusual situation of the FTC having only three commissioners and the impact that this has on merger review.