50 States: Civil Procedure Rules in State Court – Part 1
Thursday, May 11, 2017 by Thought Leadership Team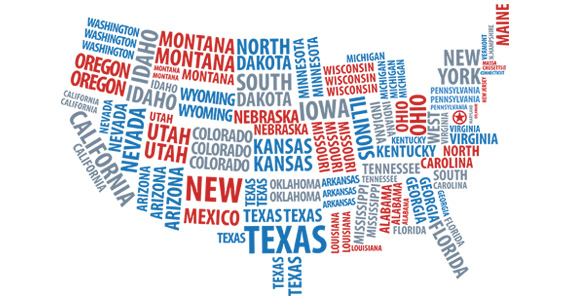 The 2015 FRCP Amendments have been in effect for over a year and federal courts have been increasingly vocal in the areas of proportionality, spoliation and sanctions. Have states followed suit?
The last time KrolLDiscovery rolled out a comprehensive look at state ediscovery rules was after the 2006 FRCP Amendments. Back then, we saw that some states had been quick to address ediscovery, with many states adding their own unique flavor. Fast forward to the 2015 FRCP Amendments: Are states adopting the new language in their civil procedure rules or are they taking their own approaches?
At KrolLDiscovery, we have been looking at each states' civil procedure rules, and we are excited to bring you the first of our updates. Here is the latest on what three states have been doing since the 2015 FRCP Amendments were enacted.
Texas, An Ediscovery Pioneer
The Lone Star State was one of the first jurisdictions to enact ediscovery rules and it lives up to its name by writing its own rules. Currently, its focus is on the spoliation of evidence, as the current rules are not clearly defined. In April 2016, the Texas Supreme Court requested review of a proposal that would solve this problem. No decisions have been made yet, but it has joined federal courts in making this a central discovery issue in 2017.
Examine current information on state ediscovery rules in Texas.
Massachusetts Takes One Step Forward with Rule 1
In Massachusetts, lawmakers initially proposed adopting the 2015 FRCP Amendments and the issue was intensely debated. Ultimately, the state decided to stick with the 2006 language, but made an exception for Rule 1, placing equal responsibility on the parties and the courts to "ensure the just, speedy, and inexpensive determine of every action," promoting cooperation among litigants.
Look at developments in state ediscovery rules in Massachusetts.
New York Does Its Own Thing
New York has adopted its own ediscovery framework by adding subtle ESI accommodations to its existing rule language. For example, it adds an entire section addressing ediscovery from non-parties and requires counsel for parties who anticipate ediscovery to be "sufficiently versed in . . . their clients' technological systems to discuss [ediscovery issues] competently" at pretrial conferences.
Learn more about state ediscovery rules in New York.
Over the next month, we will work to update each of the 50 states on our Rules and Statutes Map. If you are tracking ediscovery provisions in state courts, stay tuned throughout the next month for further updates!