Build a defensible legal hold process with Nebula Legal Hold™.

Manage and track holds, communications, and data sources in a single place.
Designed to be simple, intuitive and efficient.
Nebula Legal Hold's wizard-based workflow and communication templates make generating legal hold notices, sending automated reminders, and tracking responses quick and easy.
Download Info Sheet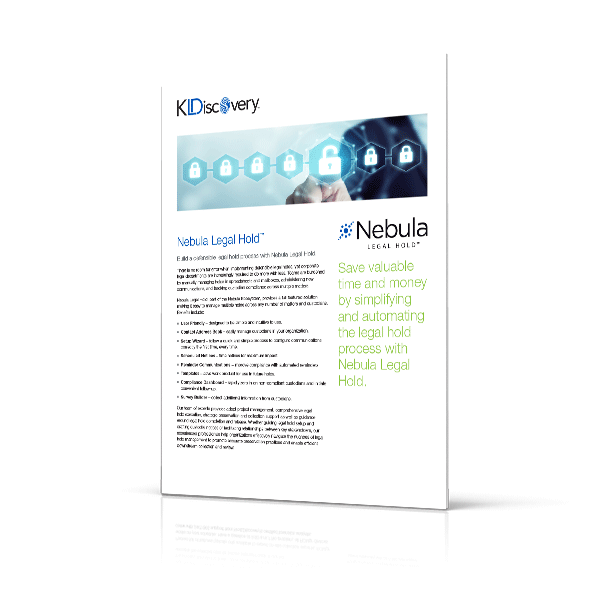 Nebula Legal Hold provides a full featured solution, streamlining the management of multiple holds across any number of matters and custodians.
User Friendly
Designed to be simple and intuitive to use.
Contact Address Book
Easily manage custodians in your organization.
Setup Wizard
Configure communications correctly the first time, every time.
Scheduled Notices
Time notices for maximum impact.
Templates
Save work product for use in future holds.
Reminder Communications
Improve compliance with automated reminders.
Compliance Dashboard
Identify non-compliant custodians and initiate follow-up.
Survey Builder
Collect additional information from custodians.
A Comprehensive Approach to eDiscovery and Information Governance
As a part of the Nebula® Ecosystem, Nebula Legal Hold works seamlessly with Nebula Archive™, allowing you to automatically ingest and manage hold data from virtually any source, in any format. You can also leverage Nebula® for full control of your eDiscovery data through document review and production, providing a complete end-to-end solution.