The next evolution in eDiscovery on your terms.
A powerful combination of capability and simplicity, Nebula® brings a fresh perspective to established technology with improved flexibility and control.
Designed with the user experience in mind.
Offering a more modern and user-friendly approach than other review tools that can be overwhelming to administer and navigate, Nebula minimises the learning curve while ensuring critical information is easily accessible and readily available. This translates into time and cost savings across the board.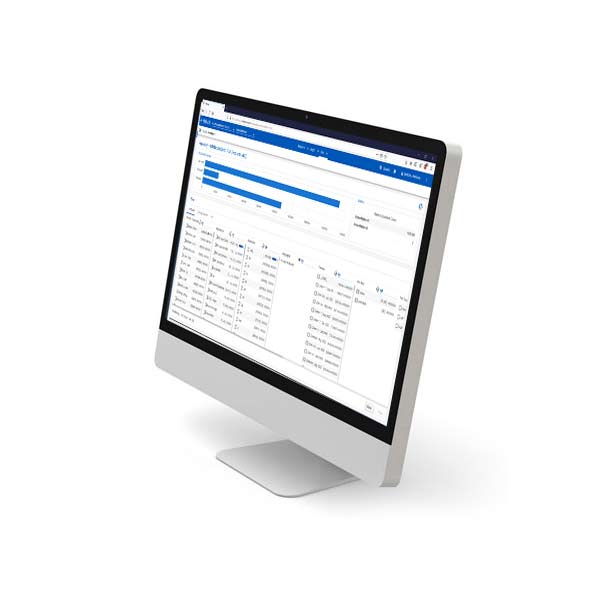 Multiple delivery options available to meet any need.
We heard our clients loud and clear: You want choice.
---
Providing ultimate optionality for our customers, Nebula can be deployed:
In the Cloud
Anywhere in the world via the Microsoft Azure platform
Our Data Centre
On-premise in our ISO 27001-certified data centres
Your Data Centre
Nebula Enterprise™ rack-mounted hardware solution
Everywhere Else
Go on location with Nebula Portable™ - no data centre required
Data where you need it.

Nebula can be hosted within the Microsoft Azure cloud or behind an organisation's firewall with Nebula Portable™, allowing it to be offered virtually anywhere in the world to accommodate increasingly demanding data privacy and sovereignty regulations.

Alternatively, Nebula can be hosted in KLDiscovery's state-of-the-art ISO 27001-certified data centres that are designed to provide the highest levels of performance, data protection and fault tolerance.
Discover Nebula Portable™
Powerful tools take your experience to the next level.
Nebula® Workflow
Total control over all document batching with dynamic Nebula Workflow system available only in Nebula. Nebula Workflow also fully automates document routing and distribution to streamline document review and maximise efficiency, accuracy and defensibility.
---
Predictive Coding & Advanced Text Analytics
Our award-winning, patented technology, Nebula AI, provides best-in-class solutions for Technology Assisted Review (TAR) with relational analysis of unstructured data, including Email Threading & Near-Duplicate Detection. Nebula Predictive Coding utilises true machine learning and supports all workflow strategies including Prioritised Review ("CAL", "TAR 1.0/2.0", etc.).
---
Natural Language Processing (NLP)
Powerful language-based AI enables users to gain insights into data sets in ways never before available. Visually locate and search for documents pertaining to named entities, such as locations, events, and important people. Filter for documents containing critical language by analysing the sentiment of the author.
---
Nebula Workflow Reporting Suite
Provides dynamic, on-demand information on the progress, productivity, and tagging trends for document review projects run within the Nebula Workflow system.
---
Nebula Spreadsheet Redaction
Allows reviewers to redact content from within Excel files without the need to convert to TIFF images. Options for redactions include removal of rows, columns, worksheets, formulas, cells and standard text redactions. Pristine copies of the original file are always maintained.
---
Nebula A/V
Winner of the 2016 Relativity Innovation Award for Best Service Provider Solution and People's Choice, Nebula A/V simplifies the review of multimedia files. Visualise audio files and have total playback control. Easily redact and produce audio files – something no other review platform can provide.
---
Nebula AutoRedact
Protect sensitive information and streamline the redaction process with an automated approach. Greatly reduce the burden of redacting documents by automatically finding and redacting personally identifiable information, privileged content and other sensitive information.
More Than eDiscovery
Nebula Archive™ extends the power of Nebula to managing enterprise data outside the eDiscovery context for Information Governance, regulatory compliance, ransomware defence, and more.
Explore Nebula Archive