An all-encompassing, single platform solution for every eDiscovery need.
From eDiscovery investigations to document review and productions, EDR integrates the eDiscovery process into one robust tool. Analytics and matter management features that take extra time or create manual work in other applications are built into EDR, including our award-winning Predictive Coding and Workflow technology.
Rediscover eDiscovery.
Not only is it easy to search and review documents in EDR, but automated routing and distribution of documents also helps users streamline reviews and maximise accuracy.
Discovery's Predictive Coding incorporates cutting-edge machine learning that gets smarter with every document reviewed and statistical methodologies to ensure a defensible workflow. Every. Single. Time.
Download Info Sheet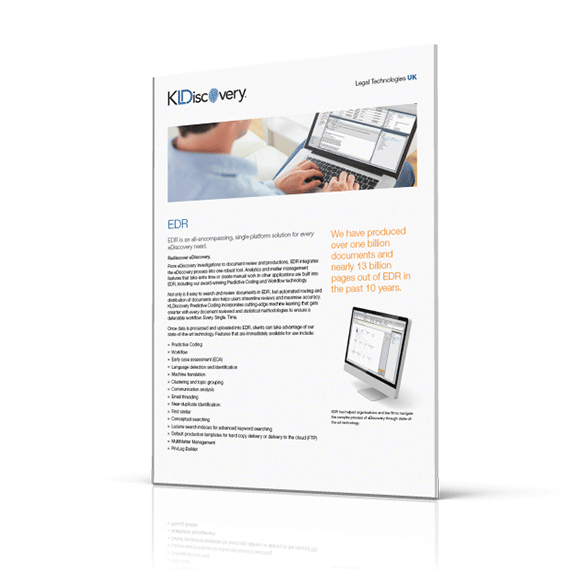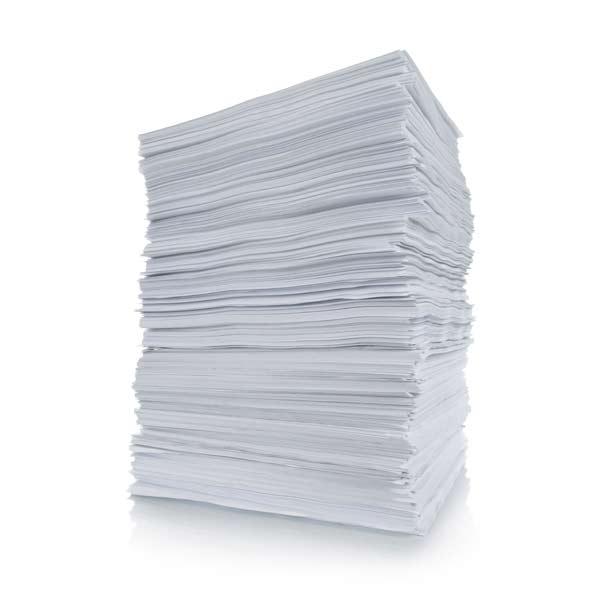 Tried-and-true scalability.
We've produced over a billion documents and nearly 13 billion pages out of EDR in the past ten years.
A once-hypothetical situation, we now have reached over 100 million documents in a single EDR database. View, search and review documents across large or small databases with ease.

Feature rich. Intuitive interface. Efficient review.
Built using Microsoft's Fluent Design System, EDR has the look and feel of familiar applications making it intuitive and easy to use. With a full complement of features built into EDR, you have all the tools you need at your fingertips for an efficient review.
Predictive coding
Workflow
Language detection and identification
Machine translation
Clustering and topic grouping
Communications analysis
Email threading
Near-duplicate identification
Find similar
Conceptual searching
Lucene search indices for advanced keyword searching
Default production templates for hard copy delivery or delivery to the cloud (FTP)
MultiMatter Management
PrivLog Builder
Highly experienced and dedicated team.
50 project managers. Offices and data centres around the world. We are here 365/24/7 to help with your eDiscovery needs. Let's get started.