Nebula Partner Spotlight: Trinity Legal Discovery
21 September 2022 by KLD Team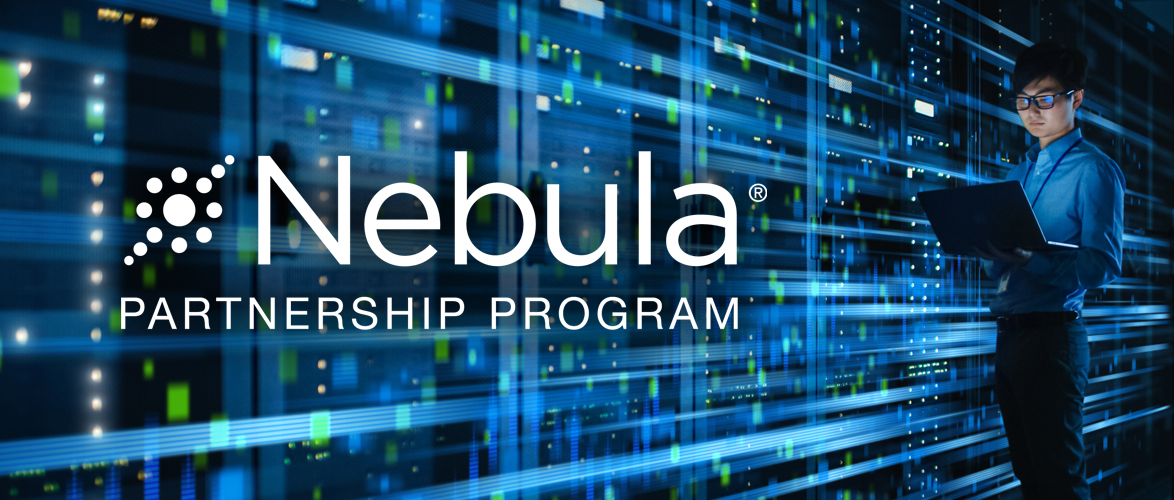 KLDiscovery's Nebula Partner Program is designed to help professional services organisations in the legal industry grow by providing advanced technology with a proven track record of success, unparalleled flexibility in deployment models, and the ability to service clients at any scale. In the partner spotlight interview below, we highlight Rachel Kreitz, CEO of Trinity Legal Discovery in Houston, Texas along with her husband and business partner Bryan Kreitz, President of Business Development. As a successful business owner and partner in our Nebula Partner Program, Rachel is enthusiastic about sharing her experience both as an entrepreneur and with Nebula to assist other legal organisations with their paths to growth and expansion.
Q: Would you tell us about yourself and your previous work experience?
A: I am a native of Houston. Growing up, my mother and sister influenced me and instilled a love of learning, which is still with me today. In terms of my career, I started in the automotive industry working my way from receptionist to regional business manager in three years. After leaving that industry I started my career with The MedLeh Group working on the business operation side of things, including learning litigation support, accounting, and operations.
Q: How did you get into the litigation support and eDiscovery industry specifically?
A: Prior managers from my automotive past had experience in the litigation support industry. They knew my work ethic and that I was willing to learn a new industry, which turned out to be the world of litigation support. Over time, I saw technology changing the way this industry operates and knew digitisation and automation would revolutionise the way we do eDiscovery and litigation support.
Q: When did you make the transition to business ownership? What influenced you to make the move?
A: My husband, Bryan, and I discussed becoming entrepreneurs as it was something he was eager to do. We founded Trinity Legal Discovery in August of 2015 to fulfill a growing need for personalised support and a higher level of customer service in the legal solutions market. Combined, Bryan and I have more than 35 years of experience in this industry, and we set out to the change the way eDiscovery projects were handled by putting our clients' needs ahead of ours.
Q: Because Trinity Legal Discovery is a family business, would you share insights learned while working and partnering with your spouse?
A: We work well together and have decades of experience in this business. Bryan likes to stretch and reach for new goals, and I balance that out with understanding the practicality of the business. We align on the focus for the business and then make sure we find time to separate work from our home and personal lives.
Q: What are some of the pivotal moments you have experienced in terms of business ownership?
A: In April of 2019, I became certified by the WBENC as a woman-owned business. Later that year, I registered with Goldman Sachs 10,000 Small Businesses Program, which gave me amazing insight on running our company and the best practices to use going forward. These were huge moments in the way I operated the business and in making important contacts.
Q: What insights and expertise can you share on growing a successful business in a highly competitive industry?
A: Customer care is the biggest strength we have. Our team is strong at helping set expectations and communicating with customers, tailoring our services to meet their unique and evolving needs. We are also experienced in hiring experts in particular fields for last-minute projects. Having this specialty is critical.
Q: With your seasoned perspective on the industry, would you tell us more about the changes you have implemented at Trinity Legal Discovery since the company's founding?
A: Part of my leadership role includes helping team members and even clients overcome old ways of doing business, in favour of newer, more efficient ways. I do that by asking questions on how we could do things better and tweaking processes accordingly. I believe in empowering my team to do more with what they have using new technology. Additionally, I make it a point to create partnerships to give our clients hosting options. That is where the Nebula Partner Program comes in. Being a partner helps us continually expand and scale our business to meet the demands of our ever-growing client list while maintaining our core values of personalised customer support and high quality of service.
I want to mention how Hurricane Harvey in 2017 and the pandemic in 2020 have impacted the business. Moving through those catastrophic events, it gave us the ability to focus on internal employee growth and development as well as bringing in new equipment to handle our growing customer base. We chose to find the silver lining in these two events that had a devastating impact not only on Houston, but across the globe.
Q: What influenced you to become a partner in the Nebula Partner Program and choose KLDiscovery as a strategic partner for your business?
A: We wanted a partner who understood our path and how we wanted to expand our business. Keith Burke, KLDiscovery's Vice President of Global Channel Partner Sales & Legal Technology, leads the Nebula Partner Program and he worked closely with us to become a true partner, understanding our business and where we wanted to go. Keith also showed us how cost effective the program is, the value it adds, and the level of training and support provided to partners, including the Nebula Innovation and Learning Academy.
Discover how the Nebula Innovation and Learning Academy makes it simple to gain advanced solution knowledge and scale training efforts quickly.
---
"Switching over to Nebula for our eDiscovery solution has been one the best decisions Trinity has made since inception in 2015."

– Rachel Kreitz, CEO of Trinity Legal Discovery
---
Q: Would you share your insights on the Nebula platform? What outcomes does it drive for you and your clients?
A: The platform is a great environment that provides insights I can apply to improve my business and our clients' businesses. Nebula is intuitive and takes a streamlined approach, making it easier to use and giving us a competitive advantage. The partner program model makes sense for us because Nebula reduces the time to value and empowers us to cover a range of cases and any size project, from 1 gig to 5 terabytes of data.
---
"Love the Nebula user interface—it has been very easy for our clients to get up and running in one training session."

– Bryan Kreitz, President of Business Development at Trinity Legal Discovery
---
Our clients love us and we have built up a large referral business—so much so that when our clients' employees leave, they want to take Trinity and the service we provide with them to their next opportunities! I think we have achieved this success because we focus on client needs and make it a priority to communicate with clients and our own employees to work through challenges together.
Q: How would you rate the Nebula Partner Program support you receive?
A: When it comes to support, KLDiscovery is excellent. We are committed to servicing our clients and we know with KLDiscovery's 24/7/365 support our success is ensured. The availability and level of detail provided in teaching and helping partners understand the solutions and benefits is second to none. KLDiscovery is open to feedback, and we love seeing ours come to fruition in the solution updates. Our opinions and feedback matter and are taken into account for continuous product improvement. When compared to other partner programs, KLDiscovery plays a part in our success—like a true partner—instead of just being a vendor.
---
"The Nebula team has been by our side every step of the way and has never left us to just figure it out ourselves."
– Bryan Kreitz, President of Business Development at Trinity Legal Discovery
---
Visit our website to learn more about the benefits of the Nebula Partner Program for Service Providers and sign up to receive a complimentary demonstration of Nebula.